Ard de Goede and Darrell Gilmour are the principals of Innoquip Design Group Inc.
Ard and Darrell each have over 30 years experience designing equipment for the concrete products industry as well as managing projects from inception to completion. The career path of both men is identical as they have been working together since 1979.
Ard de Goede immigrated to Canada after completing his engineering studies in Holland. Darrell Gilmour completed his technical studies in Vancouver. Starting as junior designer/draftsmen working for a batch plant manufacturer, with the exception of a 4 year transition to the forestry equipment manufacturing industry, their work environment has always revolved around the concrete industry. Both enjoy the challenges their engineering profession and everyday design problems bring.
We are lucky to do engineering work in these interesting times, states Ard. Where in the 1980's our work revolved around the manual production of designs and fabrication details, today the use of computers and the sophisticated software that is available allows us to do much more "what if?" type design work. This usually translates to a better "fit for purpose" end product, produced with less material, energy and labour. Our customers receive better value and we get to work with cool tools.
Darrell adds, not only the technological changes in our engineering office have made our projects more interesting. The changes on the fabrication shop floor, especially the introduction of precision laser cutting of plate steel combined with CNC bending and forming, have made us completely change our design processes to make good economic use of these advances. We now try to design our products in a way that allows the fabricator to construct our equipment without having to take a tape measure out of his pocket. The results are impressive and both we and our fabricators are excited about the quality and the fit and finish of the end product. Our customers receive better value and we collectively get to be proud of our end product.
Ard de Goede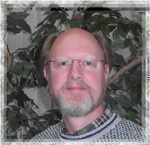 E-Mail:
Darrell Gilmour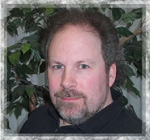 E-Mail: