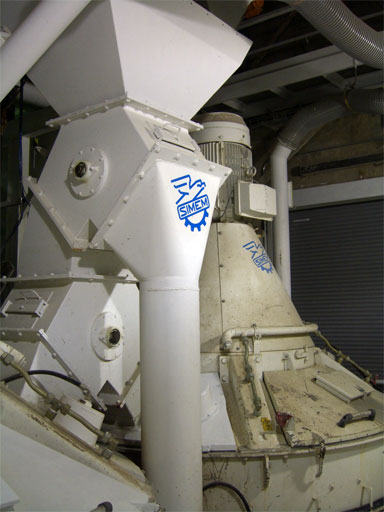 Rocky Mountain Prestress
Denver, Colorado
2006
Click on a thumbnail to see the large photo.
Simem America was offered the contract to replace two old Eirich mixers with new Simem SUN3000 planetary mixers. In addition, all aggregate and powder weigh hoppers and associate structures were to be renovated, as well as a new MPAQ control system to be installed. Simem turned to their long time associates Innoquip Design Group to design this retro-fit as well as supply a number of components that were to be custom to this installation.
This project also required for Innoquip to produce a Process and Instrumentation Diagram of the new installation to assure proper coordination of the supply of all parts jointly supplied from Italy, San Antonio and Vancouver.