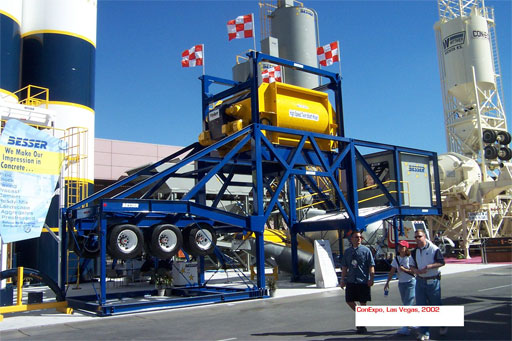 Besser Appco
San Antonio, Texas
2002
Click on a thumbnail to see the large photo.
Besser Appco, North American partner of SIMEM Srl, Italy, was looking to supply a mobile plant for large infra-structure projects like airports and dams using the largest SIMEM Quad Drive Twin Shaft mixers.
Innoquip designed this mobile unit as a fully self erecting plant that required no foundation.
The plant allowed for installation of 3 different mixer sizes: MSO14000, MSO12000 and MSO9000
ConExpo 2002 was the first time this plant was publicly shown after an ultra-short design and construction time of 3 months.
This unit pushed the boundaries of road capable transport relative to weight and size.